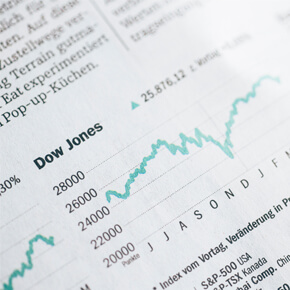 Ensuring That You Have an Adequate Retirement Plan
8.9.19
Planning for retirement can feel overwhelming, but with the right help, it doesn't have to be. Physicians should meet with their accountants and financial advisors as soon as possible to learn about some of the saving options available. Many doctors can miss out on opportunities simply because they don't have the time to research all of their options. Keep the following key points in mind as you think about retirement.
Knowing How Much to Save
Physicians may not be taking full advantage of retirement savings opportunities. With long-term student loans, many doctors don't think their salaries can comfortably cover both education payments and retirement funds. But experts recommend speaking with their accountants and financial professionals regularly to ensure that you're taking advantage of all available options for long-term savings.
Understanding Savings Plan Options  
Physicians have many possibilities for saving plans, including traditional 401(k) plans or investment retirement accounts. But these are not the only options. Often, a physician is self-employed or may report earnings on a 1099, so their financial picture isn't as easy to draw as other professionals. A few additional options might be better suited for your earnings, needs, and lifestyle.
Choosing the Right Practice Transition
Doctors must consider another aspect of retirement that other professionals don't need to consider. You may have to sell your practice. To make the most of this transition, it should be included in your financial plan. You not only need to notify your staff and patients of a pending sale, but you also can take other steps to ensure that this transition will save you money.
How you structure your sale can have huge tax implications, so plan wisely. Consider, for example, that if you own the building in which you practice, you may want to create an arrangement with the person buying your practice in which you lease out the office building. The buyer will have the option to purchase the building at any point during the lease, but you will continue to make money from the rent to help you save even more for your retirement.
To help you get on the right track for saving for retirement, contact us today and start maximizing your retirement savings.