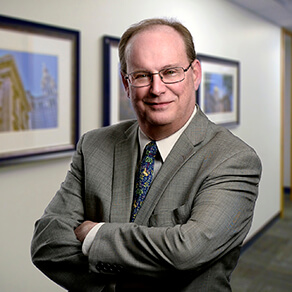 Manufacturers: If You Think 2021 Was Difficult, Just Wait for 2022
12.29.21
There is no denying that this past year was one of constant changes and obstacles. The New Year does not look to be a return to normality; in fact, it is appearing to be even worse in several key areas. Let us gaze into our crystal ball and see what the soothsayers are predicting for us.
Inflation
This is not specific to manufacturers. Rising costs are a problem many industries are currently facing, and costs are projected to rise even further and faster in the new year. There are multiple causes for this, including fuel prices, ongoing supply chain issues and the Federal monetary policy putting additional dollars in the economy. But whatever the cause, we must identify the items going up and account for them in our short and mid-range planning and pricing.
The fuel spike will probably continue and if your company uses a large amount of energy in the manufacturing process, you will need to monitor prices as they continue to rise. Futures prices are increasing weekly and give some indication as to where we will be shortly.
Supply Chain Issues are Not Going Away
Supply chain challenges sprang up quickly in the middle of 2021 and may continue to get worse before they get better. These problems started with some companies showing an increased inventory of raw materials due to hoarding. The supply chain was already slowing down, so many companies purchased whatever they could find. However, this tied up a company's capital because often they are waiting on additional materials to finish the full product or shipping issues, which lead to cash coming in at a slower rate.  Hence, supply chain issues become cash flow issues quickly.
Port congestion in California is certainly not helping, and trucking companies are experiencing labor and logistical issues causing a further backlog. If you import products, then you are probably hitting both issues, and your customers are tired of hearing the reasons/excuses. They understand it is beyond your control, but they are frustrated, which is never a good thing.
Labor Shortages
With the end of extended unemployment benefits, many were expecting to see accelerated job growth and many people returning to work. Within the past few months, that has not occurred. There are many reasons for this, including:
Baby boomers are retiring;
Vaccine mandates and fear of gatherings (Work) causing infection;
Other COVID issues, including children at home due to school issues or childcare restrictions; and
Skill gaps – trade professions require a high level of skill and new workers do not possess those skills and training takes time.
To combat labor shortages, there is a push for automation at various levels in manufacturing to increase efficiency. However, this requires the machines to be built and installed, and those industries are facing the same delays as you are and, therefore, do not have the machines available. The wait time can be over a year.
Though most manufacturers have seen growth during this past year, that pattern is certainly slowing as we enter 2022. The key to getting through this year is to plan ahead. Know which of the problem areas will affect you and move now to deal with them. If you know that the cost of many portions of your process is going up or that the supply chain is going to delay materials or even deliveries to your customer, you need to address those issues today.
Though there will be many unique challenges facing your business in 2022, it is critical to be aware of which will affect your business and adopt the potential solutions to overcome those.
Contributing Author: Joseph A. Hardick, CPA, CCIFP, is a tax partner who has over 38 years of experience in all areas of individual and corporate income tax preparation and planning. Joe specializes in corporate tax and tax planning for manufacturing and construction companies and has consulted on numerous areas of income and estate tax planning for high-net-worth individuals.