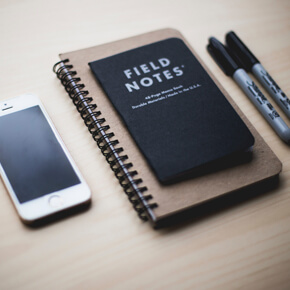 Preconstruction Should Concentrate on Major Issues
1.31.19
Preconstruction can make the difference between a project's success or failure — and a contractor's profit or loss. Although it's helpful to consider as many aspects as possible during preconstruction, you can reap the greatest benefits by concentrating on the most important parts of the job.
Setting the Budget
At the start, try to approach the project from the owner's viewpoint. Seek to understand the owner's goals and budget expectations. Realistic or not, your aim should be to fulfill them both as much as possible.
As you're no doubt aware, a project's budget may expand or narrow over time. A big part of preconstruction is looking for ways to fit the budget into a flexible dollar range. Start with the contract: Its type and specific language will determine whether and how you'll be compensated for changes in work scope.
If possible, establish a contingency fund and set up sufficient cash flows to help ensure project continuity should the owner fail to remit timely payments.
Defining Project Scope
This aspect of preconstruction is critical and very much related to the budget. When everyone on the project team understands what work is to be done, it's much easier to calculate the budget required. Subcontractor bids are more likely to reflect their actual costs, with less need for add-on charges later.
As you know, this is easier said than done. One way to refine preconstruction is to do an "assumption check." Are you or the owner assuming things of which the other is unaware or seeing from a different perspective?
Assembling the Right Team
Pulling together a team that can work together comfortably and smoothly is another key component of the preconstruction process. Sometimes, in the rush to get a job started, the importance of collaborative culture is overlooked.
As you get acquainted with the project requirements and everyone involved, look to assign compatible members of your own staff to work with them. You can also pinpoint subcontractors and consultants with appropriate work styles.
Value Engineering
In a construction context, every job can benefit from a systematized approach to identifying and providing each project element at its lowest possible cost — also known as value engineering. By formalizing and refining your construction company's approach, you can elevate the effectiveness of preconstruction.
For example, preconstruction is the optimal time to consider alternative and less expensive materials choices and delivery methods. This is particularly important when materials costs may be in flux because of tariffs or other global economic changes. Just be sure to check the contract language to determine whether these choices are acceptable.
Perfecting the Schedule
As you know, many factors can affect a construction schedule. Your preconstruction planning should consider the critical path and obstacles that may occur, including:
Holidays,
Bad weather,
Materials delivery lead times, and
Availability of equipment.
Also discuss the owner's expectations and how their schedule might be put at risk by other job participants, such as a busy design firm or overbooked subcontractor.
Find the Right Balance
For some contractors, preconstruction is talking about the project on the way to the jobsite after winning the bid. For others, it's a series of lengthy meetings. Find the right balance for your company and continually look for ways to improve it.