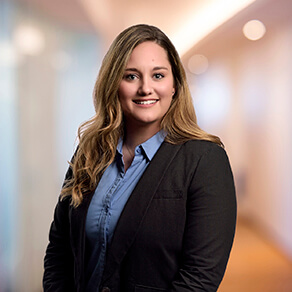 What Gen Z and Millennials Want From an Employer
7.29.22
Human capital is an asset consisting of the knowledge and skills held by a person that can be used by an organization to advance its goals. Human capital is important because some level of human knowledge and skills is necessary for an organization to accomplish anything. For the first time in our history, many companies have employees from five generations in their workforce. One challenge of this level of diversity for people-first leaders is to avoid tension and misunderstandings between different generations. Leaders must foster a culture that is curious and open to learning about why different generations work the way they do. The unprecedented circumstances of the past few years have prompted many people around the world to rethink their priorities, leading to the "Great Resignation," a term that describes the trend of the mass voluntary exit of employees from their employment obligations. This time of historic voluntary turnover presents significant opportunities for Gen Zs and millennials.
Marking its 11th annual edition, Deloitte's 2022 Gen Z and Millennial Survey connected with respondents around the globe to gauge their views about work and the world around them. The survey, fielded between November 2021 and January 2022, and the subsequent qualitative interviews, held in April 2022, found Gen Zs and millennials navigating a very uncertain time. The top concerns are the cost of living, how and where we work, sustainable choices and actions by employers and workplace mental health. These are important for employers to consider as they look at attracting and retaining talent now and in the future.
The financial concerns of the next generation are not unfounded with rising interest rates, home prices and increased student loan debt. The survey found that almost half of Gen Zs (46%) and millennials (47%) live paycheck to paycheck and worry they won't be able to cover their expenses; more than a quarter of Gen Zs (26%) and millennials (31%) are not confident they will be able to retire comfortably, and around three-quarters of Gen Zs (72%) and millennials (77%) agree that the gap between the richest and poorest people in their country is widening. Companies should evaluate and review salaries and benefits offered compared to competition and industry. Notable benefits to review include retirement contributions, health insurance, reimbursements and allowances.
The COVID-19 pandemic accelerated the change in the remote work environment and the flexibility offered by employers. There is also a clear demand for more flexibility at work: currently, 49% of Gen Zs and 45% of millennials work remotely at least some of the time, while three-quarters say this would be their preferred mode of working. Saving money, freeing up time to do other things they care about and spending more time with family are the top reasons Gen Zs and millennials like to have the option to work remotely. The vast majority of Gen Zs (75%) and millennials (76%) would prefer working patterns where they either split their time between remote and on-site work or work entirely from home. In addition to where they work, Gen Zs and millennials want flexibility in how and when they work. They'd like their organizations to offer flexible working hours and potentially reduced work weeks. They see flexible work as an important strategy to enable better work/life balance.
While the societal and environmental impact, along with a diverse and inclusive culture, are not always at the top of the priority list when choosing a job, these continue to be critical issues in terms of retention. Those who are satisfied with their employers' societal and environmental impact and their efforts to create a diverse and inclusive environment are more likely to want to stay with their employers for more than five years. The report found that only 18% of Gen Zs and 16% of millennials believe their employers are strongly committed to fighting climate change. Both generations want to see employers prioritize visible climate actions that enable employees to get directly involved, such as banning single-use plastics and providing training to help people make better environmental decisions. This suggests that businesses should identify the hierarchy of climate actions they want to pursue to drive change and communicate their strategy in such a way that their people understand the relative impact and have an opportunity to engage. Of the 52% of Gen Zs and millennials who feel empowered to drive change within their organizations, 89% of Gen Zs and 90% of millennials say they feel a sense of belonging. When people feel their voices are heard, they tend to feel more connected and loyal to their organizations.
Two years on from the start of the COVID-19 pandemic, Gen Zs and millennials still find themselves in uniquely unsettling times. Therefore, it is perhaps unsurprising that Gen Zs reported that they are regularly stressed and anxious, with nearly half of respondents saying they feel stressed all or most of the time. Millennial stress levels are also high but are down slightly from the previous year. Long-term financial futures and day-to-day finances continue to be top stress drivers for both generations. Meanwhile, burnout is also very high among both generations, which signals a major retention issue for employers. Forty-six percent of Gen Zs and 45% of millennials feel burned out due to the intensity/demands of their work environments, and 44% of Gen Zs and 43% of millennials say many people have recently left their organization due to workload pressure.
Employers do seem to be making progress when it comes to prioritizing mental health and well-being in the workplace. More than half of survey respondents agreed that workplace well-being and mental health have become more of a focus for their employers since the start of the pandemic. However, there are mixed reviews on whether the increased focus is actually having a positive impact. Leaders should work towards meaningful and sustained change by providing increased access to mental health resources, as well as prevention. Critical to this is a consistent and vocal commitment to designing stigma-free working environments that value well-being, where workers feel able to speak up about their needs without concern or fear of judgment.
Disruption is here to stay, and it is important for employers to not just try to deal with the high levels of stress and anxiety in their Gen Z and millennial workforce but also, where possible, to address their root causes. A culture of trust and inclusivity is a prerequisite for those employers who wish to make a genuine impact when it comes to mental well-being in the workplace. Enabling people to be themselves at work will not only enhance engagement and diversity but will provide an environment in which they feel able to freely discuss their mental health issues without fear of judgment. Empathetic leadership is a critical enabler of inclusion—as is the ability of managers to understand and be able to talk about mental health and well-being.
Take a step back, listen, learn and make the changes employees want. Utilizing the survey results and evaluating what areas your organization is already addressing and potential places for improvement is key as we look past the Great Resignation. Businesses must adapt to remain competitive and attract and retain top talent.
Contributing author: Kaitlyn H. Axenfeld, CPA/CFF, CFE, has extensive experience providing audit, review, compilation and advisory services to a wide variety of clients with a focus on the construction and manufacturing industries. Kaitlyn specializes in forensic accounting and consulting services including litigation support to law firms and privately held companies in fraud detection, damage calculations and prevention matters. If you have any questions or need any assistance, please contact Kaitlyn at kaxenfeld@dmcpas.com.