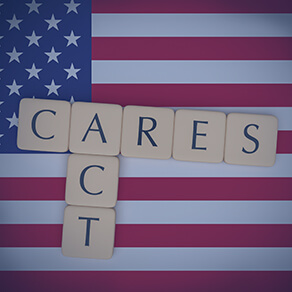 The CARES Act Webinar Series
April 3, 2020
10:30 am — 12:00 pm
Offered on the following dates:
Tuesday, March 31, 1:00 p.m. – 2:30 p.m.
Thursday, April 2, 3:30 p.m. – 5:00 p.m.
Friday, April 3, 10:30 a.m. – 12:00 p.m.
We invite you to join our webinar
The CARES Act: An Analysis of the Financing, Loan Forgiveness and Tax Provisions Within the New Act
Businesses across the country are being affected by the coronavirus (COVID-19). Fortunately, Congress passed the Coronavirus Aid, Relief and Economic Security (CARES) Act that provides substantial financial relief. In this webinar, our tax experts will walk participants through the provisions in the recently enacted CARES Act and the impact on business and individuals.
Topics covered include:
Paycheck Protection Loan Forgiveness Program and the loan application process
Individual and business tax provisions of the CARES Act
Other related provisions
Webinar is complimentary.