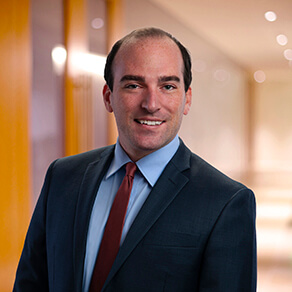 Kevin M. Didio Earns His Certified Information Systems Auditor Certification
1.12.23
Dannible & McKee, LLP, a certified public accounting and consulting firm with offices in Syracuse, Auburn, Binghamton and Schenectady, New York, is pleased to announce that Kevin M. Didio, CPA has earned the Certified Information Systems Auditor (CISA) credential from the Information Systems Audit and Control Association (ISACA).
The CISA certification is a globally recognized standard for information systems audit control, assurance and security professionals. The designation showcases an individual's audit experience, skills and knowledge and demonstrates a strong expertise in assessing vulnerabilities, reporting on compliance and instituting controls in an enterprise environment. To receive a CISA certification, candidates must pass a comprehensive exam and satisfy industry work experience requirements.
Didio, a senior audit manager with the firm, has over 10 years of experience in accounting, assurance and advisory experience providing services to both private and publicly held domestic and foreign companies. He is responsible for planning and managing multiple engagement teams through the performance of audits, reviews and compilations for the firm's clients. With his CISA certification, Didio will focus on strengthening internal controls for clients in a variety of industries and implementing comprehensive risk management across their full technology infrastructure.
"Our firm prides itself in continuously looking for new ways to provide relevant expertise that helps our clients achieve their business goals," said Christopher Didio, CPA, CFE, managing partner at Dannible & McKee. "Through continuing education opportunities and ongoing growth of our skill set, our professionals are able to serve our clients at the greatest capacity."
Didio is a Certified Public Accountant in New York State and a certified System and Organizational Controls (SOC) auditor. He is also a member of the American Institute of Certified Public Accountants (AICPA) and the New York State Society of Certified Public Accountants (NYSSCPA). Didio graduated from Ithaca College in 2011 with a Bachelor of Science in accounting and from Syracuse University in 2012 with a Master of Science in professional accounting.
About ISACA
Founded in 1969, the nonprofit, independent ISACA is an advocate for professionals involved in information security, assurance, risk management and governance. The association, which has 225 chapters worldwide, advances and validates business-critical skills and knowledge through the globally respected Certified Information Systems Auditor (CISA), Certified Information Security Manager (CISM), Certified in the Governance of Enterprise IT (CGEIT) and Certified in Risk and Information Systems Control (CRISC) credentials.
About Dannible & McKee, LLP
Established as a partnership in 1978 by Anthony F. Dannible and Lance K. McKee, Dannible & McKee, LLP is committed to providing the highest level of professional services in the areas of audit, tax, accounting and financial management advisory services to clients nationwide. The firm focuses on major industry lines and specializes in multi-state taxation review, business valuation, litigation support and fraud prevention and detection. With headquarters in Syracuse, New York, and offices in Auburn, Binghamton and Schenectady, New York, the firm employs over 110 professional and support personnel, including 22 partners. Dannible & McKee was the first CPA firm in the region to join the Association of Certified Fraud Examiners and is a member of GGI Global Alliance (GGI), an international network of independent professional firms committed to providing clients with access to expanded resources and professional expertise in the international marketplace.